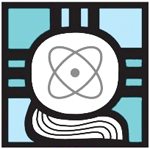 The annual Hispanic Heritage Month recognizes the contributions of Hispanic Americans to the United States and celebrates Hispanic heritage and culture. The end of this year's observation coincided with the opening ceremony of the Society for Advancement of Chicanos and Native Americans in Science (SACNAS) National Conference, which is supported by NIGMS.
The SACNAS conference highlights the scientific contributions of Hispanics and Native Americans and fosters the development of new scientists. This year's more than 2,500 attendees, including more than 1,000 undergraduate students, made it the largest SACNAS conference to date. The impressive talents and skills of the "budding" scientists were evident not only in their poster and oral presentations, but also in their conversations with established researchers, educators and mentors.
During the conference, SACNAS honored the significant roles of three NIGMS grantees by giving them its highest awards. Jorge Gardea-Torresdey
received the 2009 Distinguished Scientist Award, Frank T. Bayliss
received the 2009 Distinguished Undergraduate Institution Mentor Award and Maria Fatima Lima received the 2009 Distinguished Professional Mentor Award.
Hispanics are the largest and fastest-growing minority in the United States, and they are contributing to all aspects of the fabric and economy of this country. Although there are a number of very prominent Hispanic scientists, there is still a dearth of Hispanics pursuing Ph.D. degrees and research careers. Through its conference and other activities, SACNAS is contributing to NIGMS efforts to encourage and support students who are interested in science, including those from underrepresented groups.
Share...