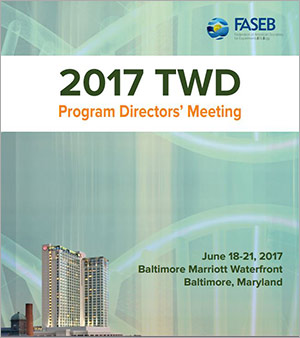 The 2017 Training, Workforce Development, and Diversity (TWD) Program Directors' Meeting
, organized through a grant to the Federation of Associations for Experimental Biology, took place June 18-21 in Baltimore. This biennial meeting brought together the community of faculty, staff and administrators who manage TWD undergraduate and predoctoral training programs across the nation to network, share best practices for program improvement and connect with NIGMS staff. This year, participants presented more than 100 posters. Plenary sessions and keynote talks described innovative approaches for training and evaluation, efforts to enhance diversity in the biomedical workforce and more.
Highlights included:
To view more of the presentations and to access abstracts for the poster sessions, please visit the 2017 TWD Program Directors' Meeting resources page
.
Share...