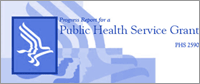 NIH recently announced policy changes for progress reports (aka PHS 2590 and noncompeting continuation). These will take effect on October 1, and corresponding changes to the eSNAP Commons Module will follow on October 9.
The biggest change for most NIGMS grantees is the replacement of the Senior/Key Personnel Report with an All Personnel Report (Form page 7) that collects information on all personnel who participate in the project for at least one person month. The All Personnel Report also implements a new NIH requirement that all individuals with a postdoctoral role with one person month or more of measurable effort must have an eRA Commons user ID.
Other progress report changes address the use of human embryonic stem cells, revisions related to the NIH Enhancing Peer Review initiative, and data required for institutional training awards that support graduate students.
Revised instructions and forms are available at http://grants.nih.gov/grants/forms.htm.
Inquires about preparing a specific progress report should be directed to your program official and/or grants management specialist.