As part of the budget development process, I submit testimony each year to the House and Senate appropriations committees. My most recent statement is now online, as are previous ones.
This year, we decided to try something different and also offer a video version of the testimony. We deliberately kept it simple and want to know what you think of it.
Download free QuickTime Player
to view the following video.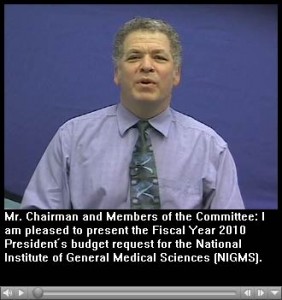 Do you like having the option of watching a video in addition to reading the text? Should we keep doing this? Do you have suggestions for other approaches we should consider?
Share...