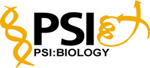 Since my last post about PSI:Biology, I've received lots of questions about the initiative and the new funding opportunities. To answer these questions more broadly and encourage more applicants, we're hosting a live videocast briefing on Monday, August 31, from 2:30 to 4:30 p.m. EDT. You'll hear from Jeremy Berg, Cathy Lewis and myself.
Participants will have the chance to ask questions, make comments, get input on possible research projects and identify potential collaborators. You can use the live event feedback form on the videocast page, or you can send your questions in advance by e-mailing me or posting a comment here. If you would like to remain anonymous, please be sure to let us know so we don't share your name during the briefing.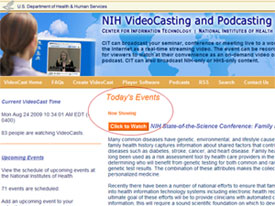 To watch the live event, go to http://videocast.nih.gov next Monday and look for "PSI: Biology VideoCast Briefing" in the "Today's Events" section. Later, you'll be able to find the archived version of the briefing on the past events page.
A number of you have wondered if NIGMS can help you identify other researchers with whom you might collaborate to develop an application to establish one of the PSI:Biology partnerships. In response, we've established a Web form that will allow you to enter your name and contact information and a brief description of the research area for which you would like to apply. Participation is entirely up to you and is not a requirement for application. The form and the public page with submissions will be posted until the application deadline.
This brings me to my final update: We have extended the due dates for submitting letters of intent and applications. They are now September 28, 2009, and October 28, 2009, respectively.
UPDATE: We just issued an NIH Guide notice that includes some additional information. 
Share...