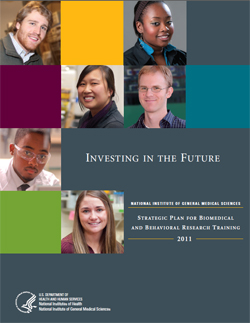 Earlier this year, we issued a Blueprint for Implementation of our Strategic Plan for Biomedical and Behavioral Research Training. Since then, we've developed guidance to help the academic community implement the plan. This includes several short documents on the topics below:
All the links above are available on our Optimizing the Research Training Partnership page, which also includes links to these two statements of NIGMS principles:
As always, we welcome your input and comments—on these particular documents as well as on research training in general. We particularly encourage you to share suggestions based on your own training experiences. Send your comments to me or post a comment on the Feedback Loop to share them with other readers.
Share...