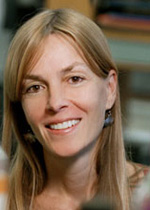 I'm very pleased to announce that Alison Gammie will be joining us in the late summer as the new director of our Division of Training, Workforce Development, and Diversity (TWD). She's currently a senior lecturer in molecular biology at Princeton as well as an innovator and leader in teaching, mentoring, diversity-building and recruitment programs there. Through collaborations and other approaches, she has also contributed in many ways to improving undergraduate STEM training on a national level.
Alison has a strong record of recognizing needs, identifying gaps and developing successful strategies to address and overcome these challenges.
Her vision, experience, energy and perspective as a scientist and educator will be tremendously valuable to our TWD programs and other activities in this important arena.
Please join me in welcoming Alison to our senior leadership team.
For more about her, see our news announcement.
Share...