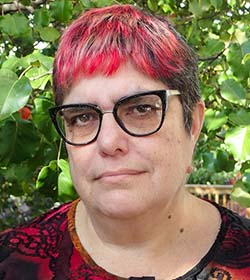 I'm pleased to share that Dorit Zuk has been selected as NIGMS' new deputy director.
Dorit has been a vital member of the NIGMS leadership team for many years, including serving as acting deputy director for the past year, and as director of our Division of Genetics and Molecular, Cellular, and Developmental Biology since January 2016. During her tenure at NIGMS, she's made valuable contributions to our 2021-2025 strategic plan [PDF] and reorganization of the Institute's divisions in 2018, and has led efforts to build a stronger, more diverse, and collaborative workforce—both within NIGMS and beyond.
Please join me in congratulating Dorit on her selection for this position. We can all look forward to benefitting from her continued leadership.
Share...