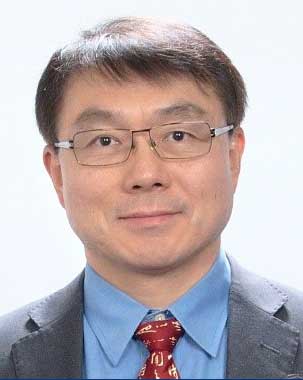 I'm pleased to announce that Ming Lei will join NIGMS later this month as the new director of our Division for Research Capacity Building. Ming is a molecular geneticist with extensive experience overseeing fellowship, career development, and training and education grant programs.Ming is currently deputy director of the Center for Cancer Training and chief of the Cancer Training Branch at the National Cancer Institute, which he joined in 2008 as a program director. His experience before that includes leading the Genes and Genome Cluster in the Division of Molecular and Cellular Biosciences at the National Science Foundation, serving as an associate professor of microbiology at the Medical College of Wisconsin, and working as a research scientist in the Division of Biotechnology at the Monsanto Corporation in St. Louis, Missouri.
Ming's expertise in managing far-reaching and complex programs, and his ability to effectively engage with scientists and other stakeholders, make him an ideal choice for this key position and a valuable addition to our senior leadership team.
Please join me in welcoming him to NIGMS.
For more about Ming, see our news announcement.
Share...