One of the key principles of the NIH Enhancing Peer Review efforts was a commitment to a continuous review of peer review. In that spirit, NIH conducted a broad survey of grant applicants, reviewers, advisory council members and NIH program and review officers to examine the perceived value of many of the changes that were made. The results of this survey are now available. The report analyzes responses from these groups on topics including the nine-point scoring scale, criterion scores, consistency, bulleted critiques, enhanced review criteria and the clustering of new investigator and clinical research applications.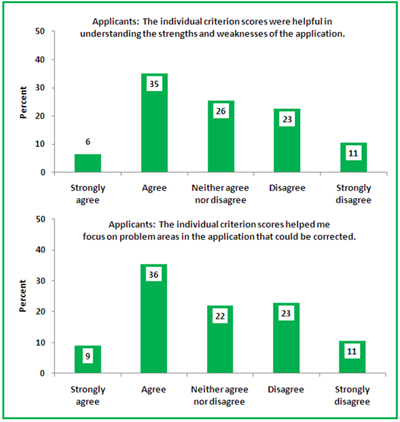 NIH Enhancing Peer Review Survey criterion score responses from applicants.
Please feel free to comment here or on Rock Talk, where NIH Deputy Director for Extramural Research Sally Rockey recently mentioned the release of this survey.