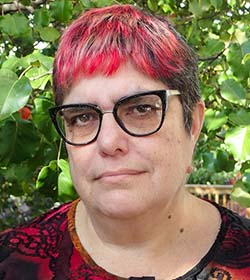 I'm pleased to tell you that Dorit Zuk has agreed to serve as acting deputy director of NIGMS upon Judith Greenberg's retirement at the end of the month.
Dorit has served in several leadership roles at both NIGMS and NIH. She's been the director of our Division of Genetics and Molecular, Cellular, and Developmental Biology (GMCDB) since early 2016. Before joining NIGMS, she was director of the former Office of Policy, Communications and Strategic Alliances at NIH's National Center for Advancing Translational Sciences. Prior to that, she was the science policy advisor to the NIH deputy director for extramural research.
As our acting deputy director, Dorit will provide advice and expertise on all NIGMS matters. She will also continue in her role as GMCDB director.
In other Institute news related to Judith's retirement, Erica Brown, director of our Division of Extramural Activities (DEA), will assume Judith's role as acting director of the Division of Biophysics, Biomedical Technology, and Computational Biosciences (BBCB) while the search for a permanent director remains underway. Erica will continue in her role as DEA director.
I'll be sure to alert you via this blog once the job announcement for a permanent NIGMS deputy director is posted, and once we've appointed our new BBCB director.
Share...