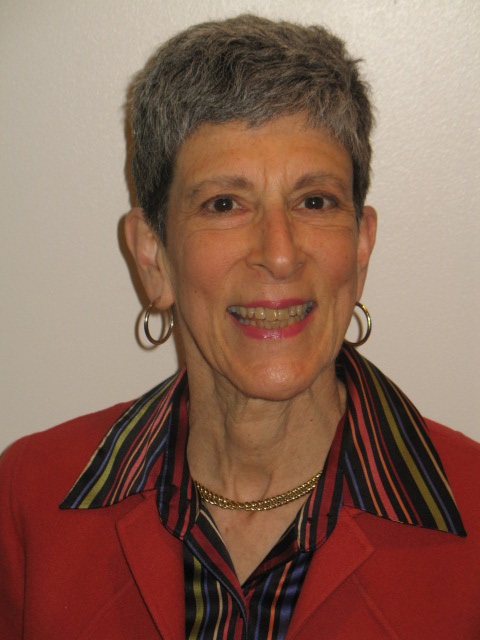 I'd like to share with you the bittersweet news that our deputy director, Judith H. Greenberg, is retiring at the end of the month after 45 years of service to NIH, most of which was spent right here at NIGMS. Judith has been a vital part of the NIGMS leadership team and an invaluable advisor to me since I came on board as NIGMS director.
Throughout her career, Judith has consistently answered the call to service, taking on increasing and heroic responsibilities whenever the need has arisen. For example, at the time of her retirement, in addition to her job as deputy director of the Institute, she has been serving as acting director of our Division of Biophysics, Biomedical Technology, and Computational Biosciences.
A developmental biologist by training, Judith first joined NIH in 1975, conducting research in the intramural program at what is now the National Institute of Dental and Craniofacial Research. In 1981, she was recruited to NIGMS as a program administrator by Ruth Kirschstein, and in 1988 became director of our former Division of Genetics and Developmental Biology. She twice served as the Institute's acting director, from May 2002 to November 2003 and from July 2011 to August 2013.
Judith has a strong interest in bioethics issues and research training and career development, and she has advised NIH on topics that include human embryonic stem cells, gene therapy, and biomedical career advancement for women. Additionally, she served as principal leader of the NIH Director's Pioneer Award program from 2004 to 2012, and of the NIH Director's New Innovator Award program from its inception in 2007 to 2012. She was also the project officer for the NIGMS Human Genetic Cell Repository, a key resource for genetic research, from 1984 to 2011.
Among Judith's many honors are a Public Health Service Special Recognition Award in 1991 and a Presidential Meritorious Executive Rank Award in 1999. Her leadership of the Pioneer and New Innovator Award programs was recognized with NIH Director's Awards in 2006 and 2008, respectively. In 2013, she was honored with the inaugural NIGMS Distinguished Service Award, and in 2018 she received the NIGMS Diversity Champion Award for her efforts to diversify the national scientific workforce through her partnerships with other NIH offices.
We will deeply miss Judith's strong leadership presence, calm wisdom, and sharp wit. She's left an indelible mark on the Institute, as well as with colleagues across the NIH and in the academic community. I feel very lucky to have had such an outstanding advisor, colleague, and friend for the past 7 years. Please join me and the rest of the staff at NIGMS in wishing her a wonderful retirement.
Share...